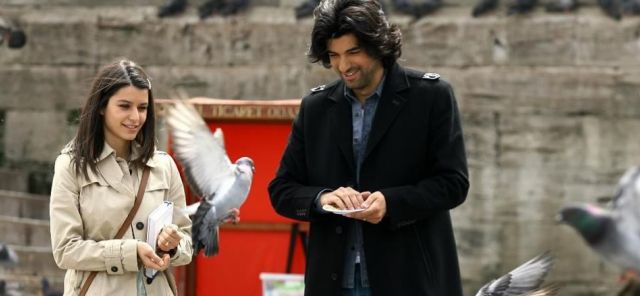 Fatmagul's Quiet Leadership in Spain
Since its premiere on Atresmedia's Nova, the Turkish drama has been leading the audience ranking of themed networks on Spain's broadcast TV. And it's coming for more: on Thursday, it aired the most watched episode of its run.
The Turkish boom, which has predominantly existed in Latin America, has had a special journey in Spain since the premiere of Fatmagul on Atresmedia's Nova, which became the first Turkish drama to air on Spanish television screens.

And since its successful premiere on January 8, the drama distributed by Kanal D International has been leading the audience ranking of themed (non-generalist) networks on Spain's broadcast television.

After several rating milestones for the Atresmedia channel - which specializes in telenovelas - the show has reached a new one: this Thursday's episode (May 10) averaged an impressive 5.2% share and 905,000 viewers.

This makes is the most watched episode in the show's broadcast history and the one with the second best share.

In addition, Fatmagul gave Nova its best number for the season: 3.1% share during the entire day and 4.1% in the prime time slot, according to Kantar Media.

This growing trend showcased by the Turkish drama is particularly interesting, considering it started on the lead with half a million viewers and now averages almost a million.

Produced by Ay Yapim and originally broadcasted by Kanal D in 2010, Fatmagul has since embarked on a spectacular international journey, with broadcasts in more than 50 countries, including almost all of Latin America.

Fatmagul's success has led Atresmedia to acquire other new Turkish dramas for Nova, which is already set to premiere Ezel (Eccho Rights) and Kara Para Aşk (Inter Medya).